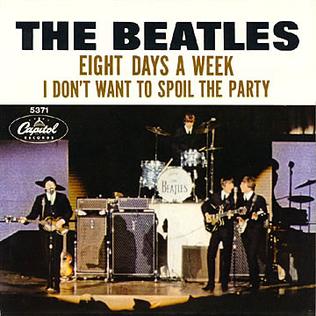 • Eight Days a Week •
Early Beatles recordings are rich with chamber reverb, particularly on the vocals. In this track, the backing unison/harmony vocals (sung simultaneously by Paul and John) have a bit more chamber than the lead vocals (again, Paul and John into a single Neumann U48 microphone), offering some informative listening.
During the verses, the chamber is most apparent on the words, "Hold me." and "Love Me."
The middle eight, with the drums and guitars dropping out, shows the chamber reverb in full splendor, "I Lo-o-o-o-ove you." Conveniently, Eight Days a Week has two middle eights, so you get to listen to twice as much, in half the time.
Artist: The Beatles
Album: Beatles for Sale
Label: Capitol
Year: 1964
Producer: George Martin
Engineer: Norman Smith, Ken Scott, Mike Stone
Studio: EMI Studios, Abbey Road, Studio 2, London, UK
---