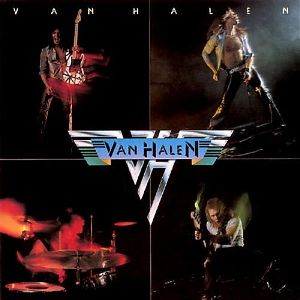 • Runnin' with the Devil •
Another amazing album recorded entirely at Sunset Sound Studio 1. There are chamber examples throughout the record. In this mix, the most obvious track to get a heavy dose of chamber reverb is Eddie Van Halen's guitar.
The dry track, panned hard left, feeds the chamber, which is a mono in, stereo out space. One loudspeaker. Two microphones. The chamber reverb returns in stereo, giving us EVH plus chamber on the left, and solo chamber reverb on the right. It's as if they knew we wanted to study the sound of chamber reverb. Thanks.
Artist: Van Halen
Album: Van Halen
Label: Warner Bros.
Year: 1978
Producer: Ted Templeman
Engineer: Donn Landee
Studio: Sunset Sound, Studio 1, Hollywood, CA USA
---
Grab your air guitar. Don't forget to send it to the chamber.
---